Watch out for fake StopNCII.org scams asking for your photos. The real StopNCII.org never asks to share or upload your pictures or videos. Only trust our official website and our approved Global Network of Partners.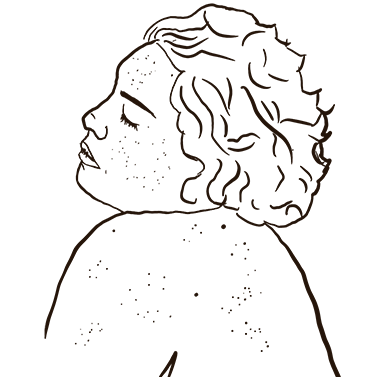 What do you do if someone is threatening to share your intimate images?
You are not alone
Are you worried someone might share your intimate images online? Has this already happened to you?
Founded in 2015, the Revenge Porn Helpline (RPH) has supported thousands of victims of non-consensual intimate image abuse.
What is StopNCII.org?
StopNCII.org is a free tool designed to support victims of Non-Consensual Intimate Image (NCII) abuse.
The tool works by generating a hash from your intimate image(s)/video(s). Image hashing is the process of using an algorithm to assign a unique hash value to an image. Duplicate copies of the image all have the exact same hash value. For this reason, it is sometimes referred to as a 'digital fingerprint'. StopNCII.org then shares the hash with participating companies so they can help detect and remove the images from being shared online. Learn more about the tool and participating companies.
With an over 90% removal rate, RPH has successfully removed over 200,000 individual non-consensual intimate images from the internet.
StopNCII.org is operated by the Revenge Porn Helpline which is part of SWGfL, a charity with an international reputation that believes that everyone should benefit from technology, free from harm. Founded in 2000, SWGfL works with a number of partners and stakeholders around the world to protect everyone online.
The Revenge Porn Helpline (RPH) — established in 2015 — has supported thousands of victims of non-consensual intimate image abuse. With an over 90% removal rate, RPH has successfully removed over 200,000 individual non-consensual intimate images from the internet.
Remember, everything you are feeling is valid. You are a victim of abuse.
We protect your privacy
The tool works by creating hashes (digital fingerprints) of your selected images directly on your device. This fingerprint is the only file which is shared with StopNCII.org and participating companies. StopNCII.org does not download the images from your device and we collect minimal data to run the service to help protect your privacy.
Who is StopNCII.org for?
Are you:
The person who is in the image? (Why do we ask this?)
18 or older at the time the image was taken?
Currently over 18 years old? (Why do we ask this?)
Still in possession of the image or video?
Are you nude, semi-nude, or engaging in a sexual act in the image/video?
If all of these apply to you, please read and understand all the information shared above. When you're ready to begin, click on 'Create Your Case'.
If you don't meet all the criteria, you can still get help. Click here for more information.
My images are not yours to share
How StopNCII.org works?
Select the intimate image(s)/video(s) you want hashed from your device.
For each piece of content, StopNCII.org will generate a digital fingerprint, called a 'hash' on your device. Only the hash is sent to StopNCII.org, the associated image or video remains on your device and is not uploaded.
If your case is created successfully, you will receive a case number to check your case status – remember to make a note of your case number along with the PIN, to access your case after it is submitted. This is not recoverable.
Participating companies will look for matches to the hash and remove any matches within their system(s) if it violates their intimate image abuse policy.
You can use your case number anytime to check the progress on your case, or if you wish to withdraw your participation.
Questions?
Please check our FAQ.
Testimonials
"We are delighted with the announcement made by UK Revenge Porn Helpline to launch StopNCII.org. Sarvodaya-Fusion works towards fostering a positive and safe culture online. Developing cutting-edge technological solutions as response mechanisms to monitor and prevent intimate image based abuse or exploitation on social media will enhance confidence, build trust and make it a safer place for everyone."
Sarvodaya Fusion
Sri Lanka
"StopNCII.org is an innovative tool to prevent the distribution of NCII with minimal privacy risks across various online platforms. It will provide reassurance for victims and ordinary people who have a fear that their intimate images will be shared without their consent online."
Ji-yeon Lee
Hankuk University of Foreign Studies (South Korea)
Associate Professor of Counseling Psychology
"The sharing of Nonconsensual Intimate Images can have devastating effects on victims and survivors. When images are shared online without consent, many victims feel ashamed, fear, guilt, and the actions of sharing nonconsensual intimate images can lead to real-world implications and dangers. The National Center for Victims of Crime is proud to support The Revenge Porn Helpline for providing a service that gives survivors choice and control back over their lives. We encourage all technology companies to support this effort and take the appropriate steps to ensure that their platforms take survivors' privacy and safety into consideration when intimate images are attempting to be shared"
The National Center for Victims of Crime
"As an organization working with the marginalized LBQTI+ community in Northern Nigeria, one of the most prevalent forms of violence our communities face is cyber bullying and intimidation, through intimate image sharing without consent. StopNCII.org is a timely, proactive initiative and we look forward to how this tool will create more safe spaces on social media, as we partner to advance the protection of rights, dignity and safety, across digital platforms."

Women Initiative for Sustainable Empowerment and Equality (WISE), Nigeria
"We welcome the initiative made by StopNCII.org. In our helpline we talk with many people who have become victims of non-consensual intimate image sharing (NCII) or have been threatened with it. This new process will provide reassurance for many victims as well as potential victims, and dramatically reduce the amount of harmful content on Facebook and Instagram. We hope that this will inspire other social media companies to take similar action and that together we can make the online environment resilient to abuse."
StopChikane, Denmark
"This is an excellent step forward in non-consensual intimate image prevention that prioritises the agency of those most affected and keeps them informed of the status of their images if they so desire. Its open data base of hashes is an invitation for all tech companies to come on board and show true commitment to stopping NCII."
Take Back the Tech!
"The Lila.help directory, run by the Global Network of Women's Shelters (GNWS), aims to direct survivors of domestic and sexual violence to vetted, trustworthy NGOs and helplines. The GNWS is happy to help potential victims of image-based abuse access support from StopNCII.org, run by an extremely trustworthy NGO, the UK Revenge Porn Helpline."
Vivian Hartlief
lila.help gnws.org
Lila.help Project Coordinator
"Media Convergency's agenda is enhancing women participation online through capacity building on digital literacy and security, StopNCII.org is a great tool and will add so much value"
Media Convergency, Tanzania
"Non-consensual intimate image sharing is a serious, hard-to-tackle issue that disproportionately affects women and girls and can cause psychological, physical and economic harm. This is why we are pleased to support the global roll-out of StopNCII.org which provides victims with a confidential and easy-to-use platform that will contribute to building a safe online environment for everyone."
The Women's Foundation, Hong Kong
"Violence in digital environments has serious long-term consequences for the lives of victims, which is why it is essential to seek solutions to prevent revictimization. This initiative is further proof that it is possible to turn technologies into an ally in combating violence against women and other vulnerable groups on the Internet"
Juliana Cunha
Safernet Brasil
Director
We applaud StopNCII.org's approach to actively equip potential victims of NCII with the tools to fight back by proactively fighting forward to overcome the powerlessness and hopelessness often associated with the trauma of tech facilitated intimate partner violence. For many victims at risk of exposure, having the choice to prevent or limit the virality of leaked sensitive images is a key step towards reducing harm, and a privilege that cannot be underestimated. By enabling the user to hash their own images, StopNCII.org addresses an important concern about trust & confidentiality.
Digital Society Africa
"Victims of image-based abuse are diverse in their backgrounds, experiences and needs. Despite these differences, on the whole, victims have three key justice needs. First, they want greater recognition of the wrongfulness of the perpetrator's actions and the harms they experience. Second, they want an array of options to choose between to help them get justice, support and resources. And third, perhaps most importantly, victims of image-based abuse want to reclaim control of their lives. Indeed, for many, a key priority is having their content removed or taken down quickly. The StopNCII.org scheme ticks all of those boxes. It is a victim-centric approach that seeks to not only communicate the wrongs and harms of image-based abuse to the broader community, but it also puts the power back into the hands of the victim. This also sends an important message to other technology companies that they too can better respond to image-based abuse. In my view, this updated scheme is a reflection of the creativity and possibilities of technological solutions that can help, alongside many other interventions, to fight against the scourge of online abuse and harassment."
Nicola Henry
RMIT University, Australia
Social and Global Studies Centre
"One of the most devastating aspects of NCII for victim-survivors is the constancy of the threat that your intimate images will be shared without your consent or knowledge, and the trauma of wondering if today will be the day that happens. This initiative from the Revenge Porn Helpline directly responds to these harms and provides a mechanism to prevent NCII. As someone who has researched the harms of NCII for many years, I am so thrilled to see this innovative use of technology to disrupt and prevent NCII and I sincerely hope that all social media platforms, search engines, and websites get on board to support StopNCII.org and work together towards the eradication of NCII."
Asher Flynn
Monash University
Associate Professor of Criminology (Australia)
"Across the globe, threats to share intimate images without consent is increasingly a part of patterns of domestic abuse and coercive control. The global expansion of the NCII initiative has the prospect of providing victims of domestic abuse an effective tool to respond to threats of NCII. We applaud the commendable efforts led by StopNCII.org to empower victims of domestic abuse and make the Internet a safer place for everyone."
María Rún Bjarnadóttir
The National Commissioner of the Icelandic Police
Director for Internet Safety